Continuing the Randomness
We sang "As For Me" in church on Sunday and, for the life of me, I couldn't get the song out of my head all week.  So what did I do?  Created a printable of course.  If you'd like a copy yourself, just click on the image.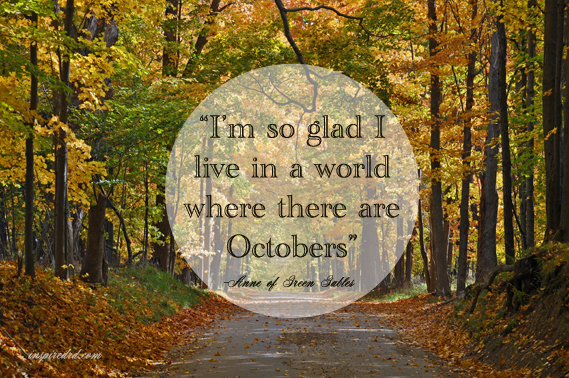 I'm not sure if you saw this quote on IG or not, but it made me reminisce over good books and classic movies.  I decided to bid on a few new books on Ebay.  I can't wait for Anne of Green Gables, Anne of Avonlea, and the Little House books to make their appearance in our mailbox.  I have visions of reading with the Littles, and (hopefully) having them enjoy them as much as I did. 
I've also rented Seven Brides For Seven Brothers last night and have watched it three times with the Littles.  It has brought back so many memories of watching this movie over and over with the sisters.  Of course, we acted out the whole movie alongside the actors.  I think Devyn and I renting West Side Story this weekend.  Another favorite of mine!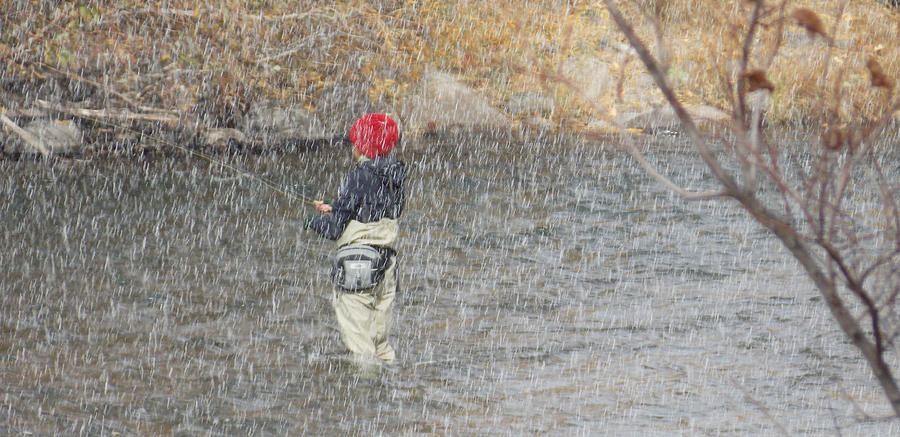 Why this weekend?  Well, Jon is on his annual fishing trip this weekend.  And I'm single-parenting it for the next few days.  Every year since 2005, Jon goes fishing over a long weekend during the first week in October.  He's gone with brothers, his dad, cousins, Grandpa, and this year, with friends.  However, we supposed to received our first snow this weekend.  I'm pretty sure his fishing trip will look something like this.  And he'll love every moment of it!
The Littles have decided what they're going to be for Halloween this year.  Let me list the costumes we've done over the years… A flower, black cat, caterpillar, butterfly, Snow White, lion, Dorothy, cheerleader, cowgirl, GI Joe (2 years in a row), Mulan, ladybug, bumblebee, 50s girl, cowboy, Tinkerbell, and cowgirl (different girl this time).  We are running out of options!  So this year we're doing a Renaissance princess, a policeman, cheerleader (again), and Little Bo Peep.  I'm happy that almost all costumes are bought for and in our possession.  Now I can enjoy the rest of October.
I'm currently doing two Beth Moore studies, A Woman's Heart and Believing God.  One meets weekly, and the other meets every other week.  It makes for a lot of homework!  But I NEED this!  I can always tell when I'm not abiding in His word…  Its ugly.  And this past summer was ugly.  Ugly in the way that deserves its own post, and I will, I promise.  But these studies, wow!  I'm learning so much, and loving every minute!
I've been having some serious discussions with family and friends about the title of Christian and faith.  I feel like I'm learning a lot about God's desire for MY life.  I think so often we can get caught up in what everyone else is doing.  Looking to the right and the left, measuring our sins against the sins of others.  Saying one is too self-righteous, hypocritical, or judgmental, then on the other hand, doing the very same thing when we decide someone else's sin is greater than ours.  I feel like God is really working on this with me.  "Right here," I feel like God is saying to me.  "Keep your eyes on Me.  Look neither to the right or the left, keep your eyes here.  This journey is about you and me, and obeying my commands for your life.  If I've convicted you of a sin in your life, it doesn't mean I've convicted another of the same thing.  This is about OUR relationship, OUR walk together."  I hate that I get so focused on what others are doing, or not doing in their lives, especially when I have enough on my own plate.  But I really feel like God is trying to free me from this thought process.
On Monday night, Hudson came into the living room where I was working.  "I need to be honest with you, Mama," he said.  I braced myself.  "Reagan's cutting her hair and I helped."  I vividly remember telling myself to breathe and counted to 5, then 50, then 100.  Finally I felt calm enough to call Reagan into the room.  She walked in with a shirt covering her head.  I might have gasped, and teared up, when the shirt came off.  Apparently, Reagan cut off the top of her ponytail and the sides, and then Hudson offered to cut the back because she couldn't reach it.  There was a good 4-6 inches of missing hair!  One lone curl was the only evidence that longer had existed.  We went to Great Clips where the hairdresser was able to clean it up and created an adorable, short bob on our Miss Rea.  I love it!  It's a style that I never would have considered for my 4-year-old, but it suits her so well.  And she LOVES it.  Oy, I thought our escapades with scissors were behind us.
There you go…  Just a few random, thoughts from yours truly.  I really hope to writing some actual posts here soon.  I have much to say, but little time in which to sit and type it out.  Ha!